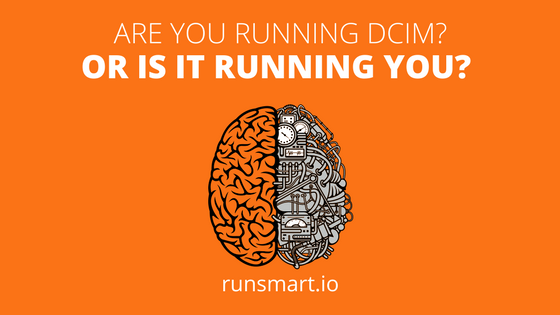 You've heard about Data Center Infrastructure Management (DCIM) software for years now and many data centers have deployed and are using it. But, the promises of DCIM have eluded many of them. A recent DCD survey determined that of those companies that have deployed DCIM only 53% of IT Managers use it. Reasons include difficult installation, ramp up, integration and slow adaptation of advanced capabilities. Also cited were tools that were difficult to use or other various challenges along the way. Regardless of your personal experience with DCIM, there exists the need to manage your data center most efficiently to get costs under control and maximize your space, energy and cooling investments.
The good news is that DCIM tools have come a long way in the past several years and it's probably about time to take a closer look at this next generation of DCIM solutions again. Perhaps you're in the market for a whole new DCIM solution or perhaps you're looking to augment or expand upon your current monitoring solution. With that in mind here are some capabilities to consider as you evaluate the next generation of DCIM solutions for your data center:
• Anytime-anywhere availability. You'll want a solution that's browser-based and accessible from any device, anytime, anywhere. Many vendors will claim to run in native web applications but look for a solution that is built from pure HTML5 that will allow for easy customization of the interface. You should expect user-specific interfaces which can be seamlessly upgraded, modified and expanded and not a partial HTML5 solution added on as an afterthought.
• Flexible, scalable, and modern architecture. Many of the early DCIM solutions were re-purposed tools built on older technologies, thus created many of the problems around installation, lack of integration, and limited future functionality. Make sure the DCIM is built for growth and flexibility.
• Advanced security. Multi-factor authentication is preferable and ideally, you'll want to use existing credentials to streamline access with current security and the ability to define admin roles based on hierarchy and need for access.
• Automated Control. Yes, this is an option now and we are not only talking about simple business process flows. Instead, now you can leverage powerful automated responses enabling proactive operation of your infrastructure, rather than reactive.
• Legacy to IoT connectivity. Connectivity is the backbone of solid DCIM tool enabling all the pertinent information to be part of your daily monitoring and analysis. Whether managing a traditional data center, modules, support infrastructure or augmenting with the latest IoT sensors, it is critical to gather all information to manage and optimize the data center.
• Painless installation. Your DCIM installation should no longer take months to be up and operational. Each deployment may have differing requirements, but if the solution is built with flexibility then this should mitigate long deployments and can be proven quickly with a real POC and not simply a VM of a simulated environment.
Expectations have changed with respect to how software applications perform. Gone are the days of cumbersome software installations and integrations. The DCIM solution providers heard the DC loud and clear and some of them have stepped up their game. Today's business and operational leaders expect easy, anywhere access from any device. They can have the power to manage complex datacenters at their fingertips. With new technology, this is all possible. Get on a RunSmart demo if you would like to see how this looks firsthand.
One last tip to keep in the back of your mind. You want an application that will help you gain a holistic view of your data center operation and show you better ways to manage your infrastructure. Tell me, what are some your challenges as you have implemented a DCIM solution? What do you consider to be the most critical aspects in your deployment?
For more information about our RunSmart solution, please visit us at www.runsmart.io