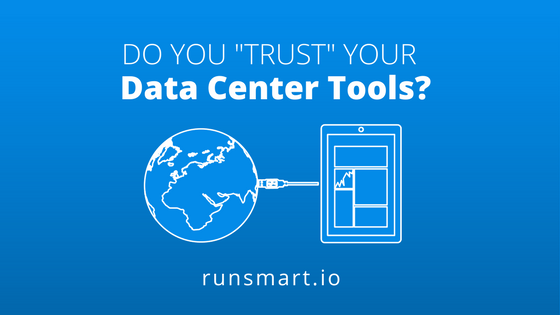 The dictionary defines trust as having confidence in the integrity, strength, or ability of someone or something. Like a doctor or a pilot, data center operators need to have trust in their monitoring devices and the information that they provide. Without trust, they don't have the confidence to clearly see and believe the status of their devices or make critical decisions regarding power, cooling, hardware and so on.
A better approach to data center management is to stop reacting to your infrastructure and start predicting the future needs of your enterprise. This can only be done by bringing in outside data, automating processes and providing alerts to decision makers, for increased accountability. A system that provides transparency into the metrics that matter to you, such as utilization, cost, health and sustainability of your global infrastructure is a better approach to your infrastructure management than flying blind.
Most data center operators also want to filter out the noise and see only what matters to them. Some tools allow you to do this while others don't. Part of trusting your management tool is when you can gain a holistic view of your complete enterprise with the metrics that matter to you and your team. This mean charts!
Seeing is Believing (Trusting)
Sometimes enhanced clarity of your operation means integrating with other tools that allow you to slice and dice your data. Enhanced charting is an area that can give you minimum, maximum and average granularity settings to improve your analyses. Chart overlays will enable you to dynamically find patterns in your operation, correlate trends to business operations and set trend-based alarms. Calculation-based heatmaps can write on-the-fly calculations to better understand what is really going on in your data center.
If you want to stop flying blind, you'll need to identify what elements are most important for you and your team to manage. For example, you may already have tools that give you cooling and power consumption data. But, perhaps those tools don't allow you to do any predictive analytics or complex charting of the data. Raw data can get kinda boring and you may miss valuable trends without the ability to visualize what's happening. Graphing brings to life your data and allows to quickly interpret the results across your entire infrastructure.
Sound interesting? There is actually a tool that can do all this today! Visit us today to learn more. Let me know what you consider to be the ultimate in data center management graphing requirements.
For more information about our RunSmart solution, please visit us at www.runsmart.io